Eagle Aviation
®
Columbia Metropolitan Airport (KCAE)
Your One-Stop-Shop For All Your Aviation Needs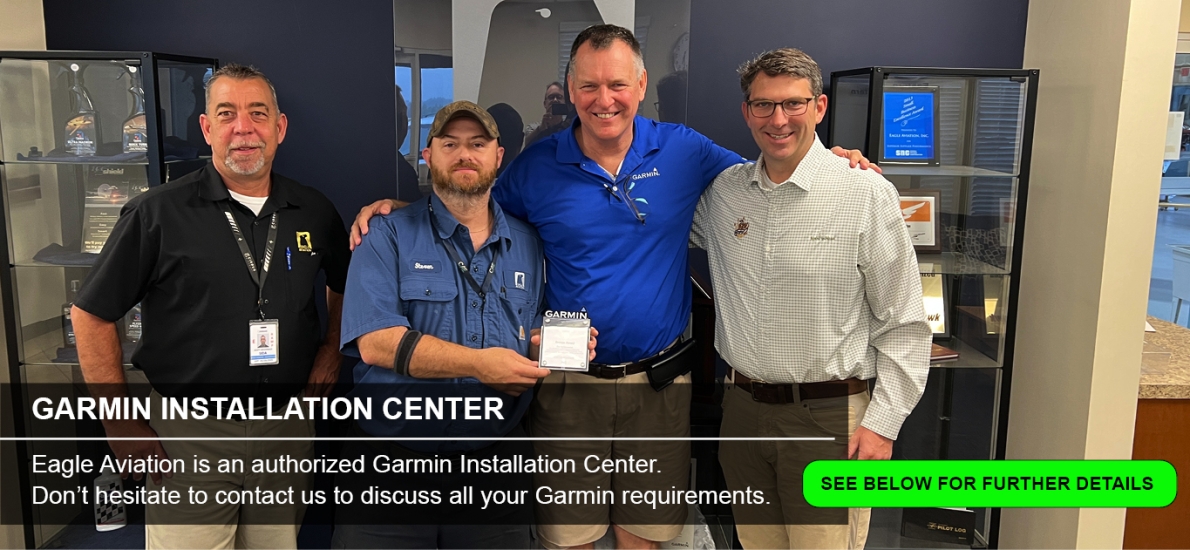 Eagle Announcements
Eagle Aviation Announced New Ownership

Eagle Aviation, one of the nation's oldest fixed-base operations (FBO) in Columbia, South Carolina, is now under new ownership.

Click for More Details

Cirrus SF50 Line Maintenance Service Center

Eagle Aviation is proud to announce its selection as a Cirrus SF50 Line Maintenance Server Center

Click for More Details

Eagle Awarded Garmin Bronze Dealer Award

Eagle Aviation is an authorized Garmin Installation Center. Don't hestiate to contact us to discuss all your Garmin requirments.

Click for More Details





Welcome to Eagle Aviation
Eagle Aviation stands as a premier, all-inclusive Fixed-Base Operator (FBO) conveniently situated on the eastern seaboard in Columbia, South Carolina. With locations at both Columbia Metro (KCAE) and Jim Hamilton - L.B. Owens Airport (KCUB), we have been serving the global aviation community since 1967, earning an esteemed reputation for our top-notch aircraft sales and services.
Throughout the years, we have diligently established ourselves as a trusted name in various aspects of aviation, including sales, maintenance, completions, parts support, and line service. Our commitment to excellence has been the driving force behind our success, allowing us to cater to the diverse needs of our clients.
No matter the purpose of your visit, be it for aircraft services, purchases, or support, rest assured that the Eagle Aviation team is dedicated to delivering a professional and fulfilling customer experience consistently. We take pride in ensuring that each interaction with us leaves you with complete satisfaction and confidence in our services, time and time again.

Aircraft Sales

Buying or selling a corporate aircraft can be an overwhelming process. It requires a thorough understanding of market conditions, aircraft availability, costs, maintenance expectations - and

Read More...

Paint & Interior

The Completions Center at Eagle Aviation offers the highest quality in exterior and interior corporate aircraft refurbishment. We listen to our customers' preferences and special needs and help them design a unique

Read More...
© www.eagle-aviation.com
↑