Eagle Aviation, Inc.
Columbia Metropolitan Airport (KCAE)
YOUR ONE-STOP-SHOP FOR ALL YOUR BUSINESS AND PERSONAL AVIATION NEEDS
Parts
Eagle Aviation has one of the most complete, extensive inventory of Cessna and Cirrus parts in the United States. Since 1967 we have been serving all your general aviation needs. We stock more than $1,000,000 in parts for a wide variety of aircraft. With this inventory we not only support our Maintenance Department with faster service, but we also make our extensive inventory available to aircraft owners and other FBO's across the country.
Eagle Aviation is an Authorized Dealer for:
Contact:
1-800-849-3245
(803) 822-5559 (fax)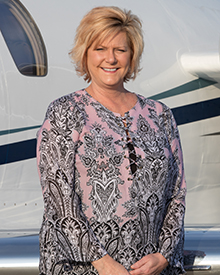 Christy Brazell
Parts Manager
cbrazell@eagle-aviation.com
803-822-5563
© www.eagle-aviation.com
↑