Eagle Aviation
®
Columbia Metropolitan Airport (KCAE)
Your One-Stop-Shop For All Your Aviation Needs
Current Inventory
Aircraft Sales
780 TT, ADS-B Out/WAAS/LPV, WiFi with ATG-4000, Certified for Steep Approach, ProParts, PowerAdvantage+, AUX Advantage, Remaining Factory Warranty, Exceptionally Clean and Meticulously Maintained.

6290 TT, Tamarack Active Winglets, TAP Blue, ProParts, Dual Garmin 750 JetTech Solution, WAAS/LPV, ADS-B, Flightream 210, Cockpit Mounted 796, USB Charging Ports, Service Center Maintenance, Extremely Clean 2015 P&I, Excellent Logs.

Phase 1-4 (9/19), ADS-B Out with Garmin GTX-345R/335R, Aircell AST-3500, Meticulously Maintained by Signature TechnicAir Maintenance (former Beechcraft ASC) since 2001, Eagle Aviation Paint (3/17), Eagle Aviation Interior (12/16)

6401 TT, 322 SMOH, 229 TT 5-Blade MT Propellers, Garmin 600 w/Synthetic Vision, Charts & WX, Garmin 530W/430W, GMX-200, GDL-69 XM WX, RDR-2000, APS-65, Club Seating, Flushing Potty, Lead Acid Battery.

Low Total Time, Recent HOT Section Inspection, Highly Upgraded Avionics, ADS-B In/Out, G600 PFD, Dual GTN-750s Nav/Comm w/WAAS/LPV, XM Weather, XM Radio, 5-Bladed MT Propeller, Cargo Door.

2075 TT, 165 on Factory Reman Engines and Overhauled Props, Great Avionics including KNS 770, RDR 2000 VP, KRA 10 Radar Altimeter, ADS-B Out, and TIS. Known Ice, Air Conditioning, Oxygen, Prop Sync, New Carpet (9/19).

Fresh Annual (6/19), Fresh IFR Certification (6/19), KMD-550 MFD for Situational Awareness, Factory A/C, Complete Logs, Hangared.
Contact:
AIRCRAFT SALES
803.822.5520
803.822.5594 fax
Aircraft Sales

Lee Thomas
President
lthomas@eagle-aviation.com
803.822.5526 ofc
803.429.7408 cell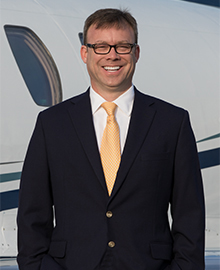 Howard Henry
Aircraft Sales & Acquisitions
hhenry@eagle-aviation.com
803.822.5527 ofc
336.406.6947 cell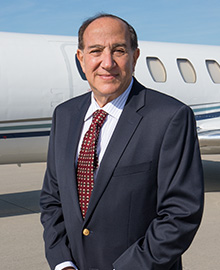 Cary Friedman
Aircraft Sales & Acquisitions
cfriedman@eagle-aviation.com
803.822.5550 ofc
803.261.4782 cell

Ralph Lacomba
Aircraft Sales & Acquisitions
rlacomba@eagle-aviation.com
803.822.5578 ofc
803.530.3520 cell

Bryan Wood
Piston Aircraft Sales & Acquisitions
bwood@eagle-aviation.com
803.822.5522 ofc
816.665.6207 cell

Chris Graves
Aircraft Sales Associate
cgraves@eagle-aviation.com
803.822.5584 ofc
803.237.0515 cell

Amy Dixon
Contract Administrator
adixon@eagle-aviation.com
803.822.5524 ofc
803.960.1845 cell

Angie Tindal
Marketing Director & Aviation Photographer
atindal@eagle-aviation.com
803.822.5595 ofc
803.960.2678 cell
© www.eagle-aviation.com
↑