Your one-stop-shop for all your
business and personal aviation needs
Current Inventory
Aircraft Sales
145 Hours SOH by Dallas Airmotive, Engines ESP Gold Lite, Honeywell KHF-950 HF, Dual Honeywell RM-88 RMU, TCAS II, ICG CIS 100 SATCOM w/Dual Handsets, RVSM, Cescom.

2274 Hours Total Time, TAP Elite, ProParts, 2nd GPS: Garmin GPS-500, AvVisor Plus Cabin System w/Remote, Docs 16 & 22 by Textron Aviation-Orlando (4/17)

A great price for your very own personal aircraft. This 2001 Piper Meridian is ready to go. No damage history, complete logs, and consistent maintenance at a Piper Service Center. Hangared in Columbia SC, waiting for the next owner's adventures.
Contact:
AIRCRAFT SALES
803.822.5520
803.822.5594 fax
Aircraft Sales
Howard Henry
Aircraft Sales & Acquisitions
hhenry@eagle-aviation.com
803.822.5527 ofc
336.406.6947 cell
Ralph Lacomba
Aircraft Sales & Acquisitions
rlacomba@eagle-aviation.com
803.822.5578 ofc
803.530.3520 cell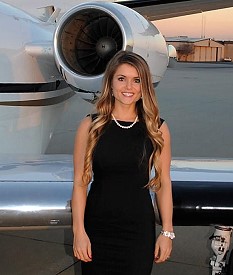 Nicole Wright
Aircraft Sales & Acquisitions
nwright@eagle-aviation.com
803.822.5584 ofc
678.758.2922 cell
Lee Thomas
Vice President of Aircraft Sales
lthomas@eagle-aviation.com
803.822.5526 ofc
803.429.7408 cell
Cary Friedman
Aircraft Sales & Acquisitions
cfriedman@eagle-aviation.com
803.822.5550 ofc
803.261.4782 cell
Bryan Wood
Aircraft Sales & Acquisitions
bwood@eagle-aviation.com
803.822.5522 ofc
816.665.6207.7408 cell
Amy Dixon
Contract Administrator
adixon@eagle-aviation.com
803.822.5524 ofc

Angie Tindal
Marketing Coordinator
atindal@eagle-aviation.com
803.822.5595 ofc
803.960.2678 cell
© www.eagle-aviation.com
↑