Your one-stop-shop for all your
business and personal aviation needs
1978 CESSNA 182Q SKYLANE | 18266772 | N96594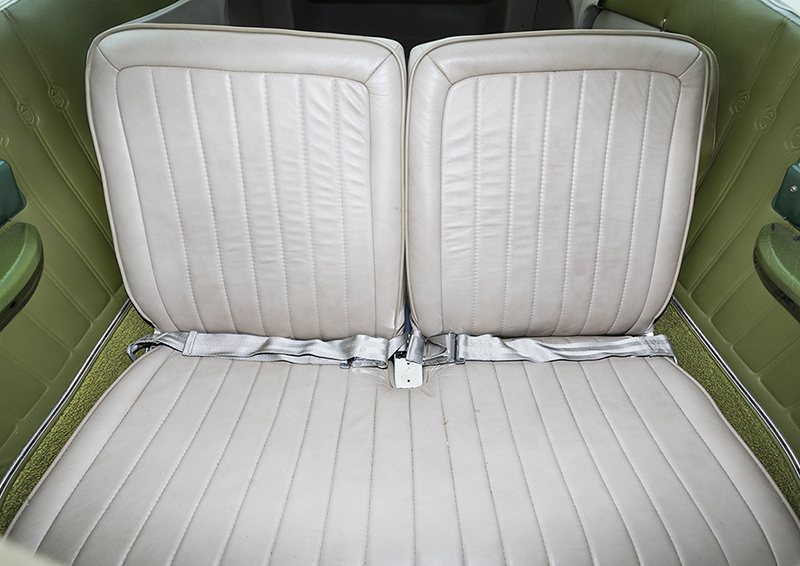 AIRFRAME
3,393 Hours Total Time
ENGINE
Continental O-470-U 235 HP
20 Hours Since Major Overhaul (2017)
PROP
McCauley 2-Bladed Constant Speed Propeller
20 Hours Since Prop Overhaul (2017)
EXTERIOR / INTERIOR
Exterior: Overall White with Olive and Tan Stripes
Interior: Tan Leather Seats with Lamb's Wool Covers on Front Seats. Olive Green Sidepanels.
AVIONICS
Garmin GNS-530 WAAS
Garmin VOR / LOC / GS / GPS Indicator
King KX-155A TSO NAV/COMM with Glideslope
King KI-290A VOR/LOC/GS Indicator
S-TEC 55X Autopilot w/Altitude Vertical Speed Select & Approach Coupling
Garmin GTX-345 ADS-B In & Out / Bluetooth Traffic & Weather to iPad or Tablet using Garmin Pilot or ForeFlight Mobile
ADDITIONAL EQUIPMENT & OPTIONS
4-Place Intercom
Avionics Cooling Fan
Electric Pitch Trim Control
JPI EDM 700 TSO Engine Monitor
Digital Timer
True Air Speed Indicator
Back-Up Electric Artificial Horizon
Wing Tip Strobes
Avionics Master
Underwing Courtesy Lights
MAINTENANCE & INSPECTIONS
Annual Inspection (6/17)
IFR Certification (5/17)
Highlights
Garmin GTX-345 ADS-B In & Out, Low Time, Hangared, NDH, Fresh Engine & Prop, Updated Garmin Avionics w/530 WAAS & S-TEC 55X Autopilot coupled for Approaches & Altitude.
Contact
Download Aircraft Spec
© www.eagle-aviation.com
↑