Your one-stop-shop for all your
business and personal aviation needs
2000 CITATION ENCORE | 560-0541 | C-FXSS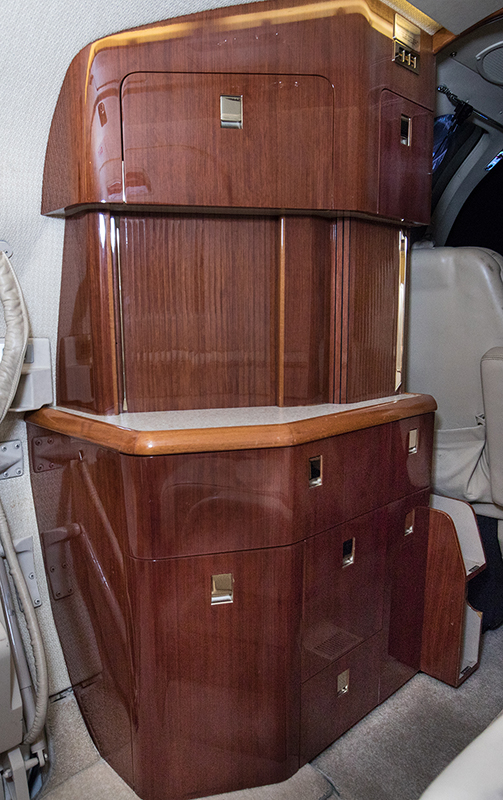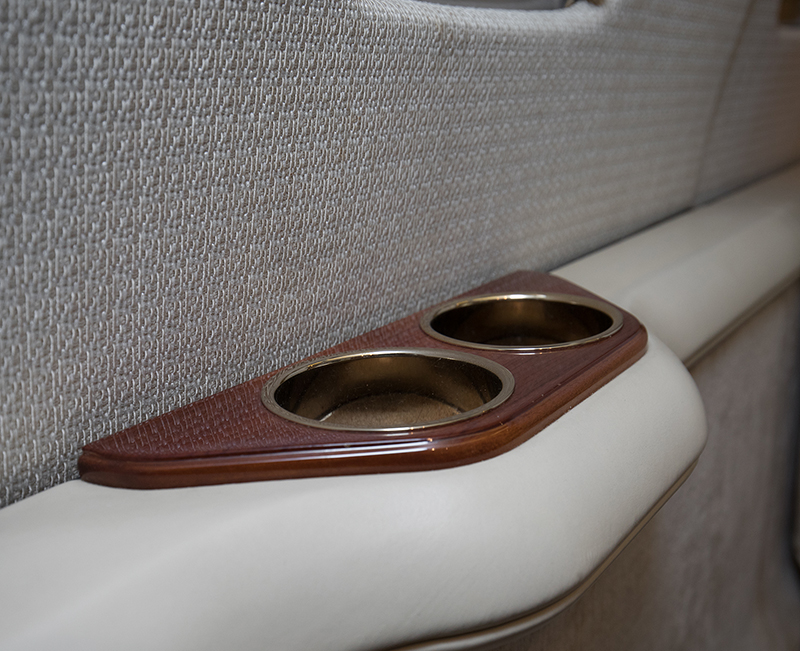 AIRFRAME
5,100 Hours Total Time Airframe
4,045 Total Landings
No Known Damage History
ENGINES
ESP Gold Lite
Pratt & Whitney PW535A
5,000 Hour TBO
LEFT
Serial Number: PCE-DC0006
5,100 Hours Total Time Since New
4,045 Cycles Since New
145 Hours Since Overhaul by Dallas Airmotive (1/16)
RIGHT
Serial Number: PCE-DC0022
5,100 Hours Total Time Since New
4,045 Cycles Since New
145 Hours Since Overhaul by Dallas Airmotive (1/16)
EXTERIOR
Base: Overall Matterhorn White
Stripes: Medium Gray, Deep Red and Black
INTERIOR
Seating / Layout: 2+8 Fireblocked Mid-Cabin Swiveling Club Configuration with a Forward Aft-Facing Seat, Two Aft Forward-Facing Seats and an Aft Belted Flushing Potty Seat.
Materials / Colors: Beige Leather Seats with complimenting Fabric Sidepanels and Beige Carpet. Tan Fabric Headliner, Rich Medium Mahogany Laminate Cabinetry, and Polished Gold Hardware.
Additional Amenities: Dual Executive Writing Tables with Leather Inserts, Forward Left-Hand Full Refreshment Center (with Hot Liquid Container, Ice Drawer, Cup & Assorted Supply Storage), Pilot Chart Cases, Aft Baggage Storage (across from Potty Seat), Soft Aft Dividers. Entertainment Equipment includes B&D Cabin Display, Dual 115-Volt AC Cabin Outlets & XM Radio.
AVIONICS
FLIGHT DIRECTOR / EFIS: Honeywell Primus 1000 IFCS (3-Tube)
AUTOPILOT: Honeywell Primus 1000 IFCS
FMS: Universal UNS-1Csp w/GPS & Permanent Data Transfer Unit
HF: Honeywell KHF-950
RMU: Dual Honeywell RM-855
COMMS: Dual Honeywell RCZ-833E w/8.33 spacing
NAVS: Dual Honeywell RNZ-850
RADAR ALTIMETER: Honeywell RT-300
TAWS: Honeywell EGPWS w/Windshear
TRANSPONDERS: Dual Honeywell XS-850 Mode S
WEATHER RADAR: Honeywell Primus 650 Color
TCAS II: Honeywell CAS-67A w/Change 7
DME: Dual Honeywell DM-850
ADF: Honeywell DF-850
CVR: Fairchild A200S
SATCOM: International Communications Group (ICG) CIS 100 w/Dual Handsets
ADDITIONAL EQUIPMENT & OPTIONS
CAPS360 XM Radio Cabin Entertainment
PBS-250 Cabin Briefing System
Standby Gyro
Cockpit Speaker Mute System
Rosen Monorail Sunvisors
EROS Crew Oxygen Masks
Thrust Reversers
Large Aft Baggage w/Ski Tube
Overwater Life Vests
Precise Pulselites
Freon Air Conditioning
MAINTENANCE, INSPECTIONS & CERTIFICATIONS
Phase 1-4 Inspections (7/16)
Phase 5 Inspection (7/14)
AIRFRAME TRACKING PROGRAM: CESCOM
CERTIFICATIONS: RVSM
WEIGHTS (lbs)
Empty Weight: 10,251
MGTOW: 16,630
Max Ramp Weight: 16,830
Highlights
145 Hours SOH by Dallas Airmotive, Engines ESP Gold Lite, Honeywell KHF-950 HF, Dual Honeywell RM-88 RMU, TCAS II, ICG CIS 100 SATCOM w/Dual Handsets, RVSM, Cescom.
Contact
Download Aircraft Spec
© www.eagle-aviation.com
↑