Eagle Aviation
®
Columbia Metropolitan Airport (KCAE)
Your One-Stop-Shop For All Your Aviation Needs
1997 CITATION CJ | 525-0218 | N713SD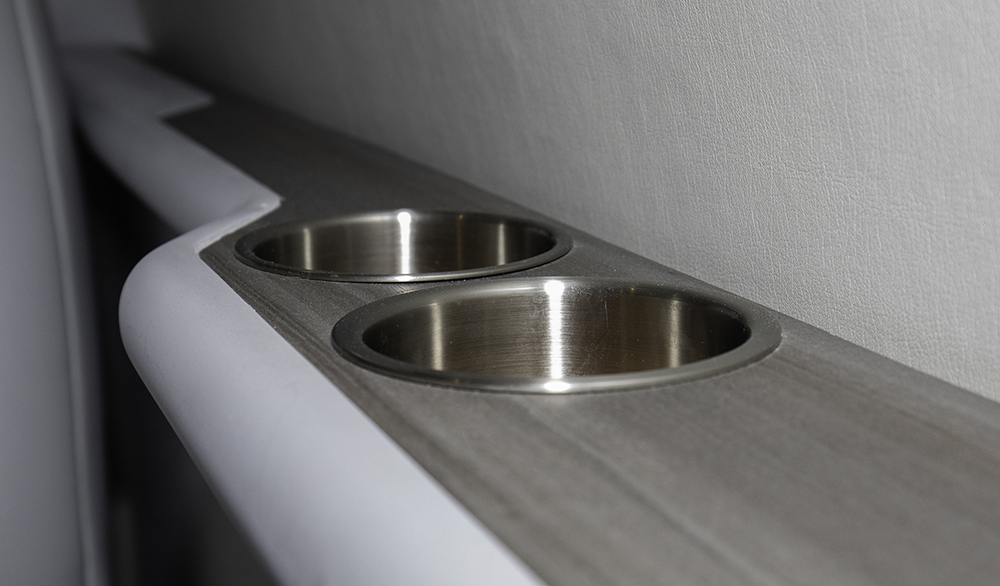 HIGHLIGHTS
ADS-B In/Out
RVSM
ProParts
Tamarack Active Winglets
No Known Damage History
AIRFRAME
6,290 Hours Total Time Airframe
5,479 Total Landings
ENGINES
Williams FJ44-1A (5,000 TBO)
Williams TAP Blue
LEFT
Serial Number: 1445
6,238 Hours Total Time Since New
5,422 Total Cycles
RIGHT
Serial Number: 1446
6,238 Hours Total Time Since New
5,422 Total Cycles
EXTERIOR
NEW JUNE 2015 BY INTERNATIONAL JETS, GADSEN, AL
Matterhorn White Base with Dark Pearl and Silver Accent Stripes
INTERIOR
NEW 2015 BY CORKY WATTS AIRCRAFT INTERIOS.
Seating / Layout: 2+5 Standard Club Configuration with a Forward Side-Facing Seat and an Aft Non-Belted Flushing Potty Seat (privacy curtain).
Materials / Colors: Douglas Gray Leather Seats with matching Chrome Dye Carpet. Amelia Mist Pollack Headliner, Lower Sidewalls & Window Reveals. Hybond 80 and Chestnut Laminate Cabinetry. Satin Nickel Plating Hardware. Re-Webbed Safety Belts by Belt Makers. Pilot and Copilot Sheepskin Covers.
Additional Amenities: Dual Executive Writing Tables in Club Area, Forward Left-Hand Deluxe Refreshment Center (with Coffee Pot), Pilot Chart Cases, Left-Hand Aft Baggage Storage (across from Potty Seat).
AVIONICS
FLIGHT DIRECTOR / AUTOPILOT: Honeywell SPZ-5000 2-Tube EFIS
COMMS / NAVS / GPS: Dual Garmin 750 w/JetTech STC WAAS LPV – GPS 796
TRANSPONDERS: Garmin GTX-345R & Garmin GTX-335R
RADAR: Bendix / King RDR 2000 Color
HAZARD AVOIDANCE SYSTEM: Honeywell IHAS-8000
TRAFFIC AWARENESS: Honeywell KTA-870
EGPWS: Honeywell KGP-560
RADAR ALTIMETER: King KRA-405
SATELLITE WEATHER: Garmin GDL-69
RMI: King KNI-582
ELT: Artex 110-4
MARKER BEACONS: King KR-21
FLIGHT CONNECTIVITY: Garmin Flight Stream 210
ADDITIONAL EQUIPMENT & OPTIONS
Tamarack Active Winglets
Standby Altimeter
AOA Indicator
Davtron Clock
Lead Acid Battery
Engine Synchronizer
Rosen Sunvisors
Over-Water Life Vests (for each belted seat)
Anti-Skid Brakes
Hour Meter
AirCell in Cabin & Cockpit (subscription cancelled)
Dual USB Charger (pilot side)
USB Chargers LH & RH Side Cabin
MAINTENANCE & INSPECTIONS
Sierra TRAXX
All Inspections and Service Bulletins are current.
WEIGHTS
Max Gross Take Off Weight: 10,400 lbs
Max Ramp Weight: 10,500 lbs
Specs are current as of July 12, 2019.
Please contact Eagle Aviation for additional details or questions.
sales@eagle-aviation.com(direct email link requesting further information)
www.eagle-aviation.com(direct website link for further information, photos & package download)
Highlights
6290 TT, Tamarack Active Winglets, TAP Blue, ProParts, Dual Garmin 750 JetTech Solution, WAAS/LPV, ADS-B, Flightream 210, Cockpit Mounted 796, USB Charging Ports, Service Center Maintenance, Extremely Clean 2015 P&I, Excellent Logs.
Contact
Download Aircraft Spec
© www.eagle-aviation.com
↑