Eagle Aviation
®
Columbia Metropolitan Airport (KCAE)
Your One-Stop-Shop For All Your Aviation Needs
2016 CITATION XLS+ | 560-6207 | N1492J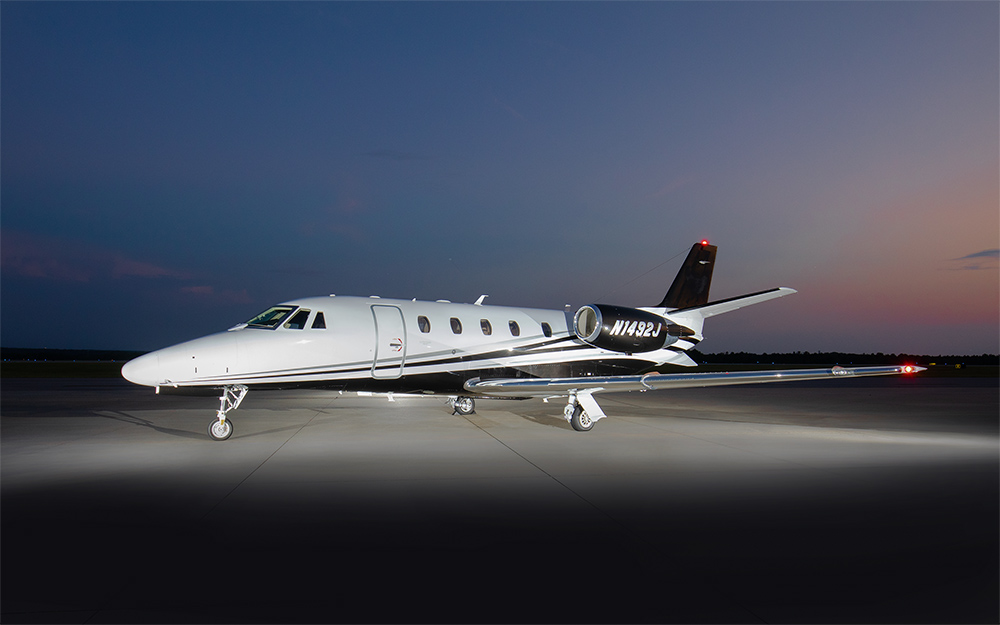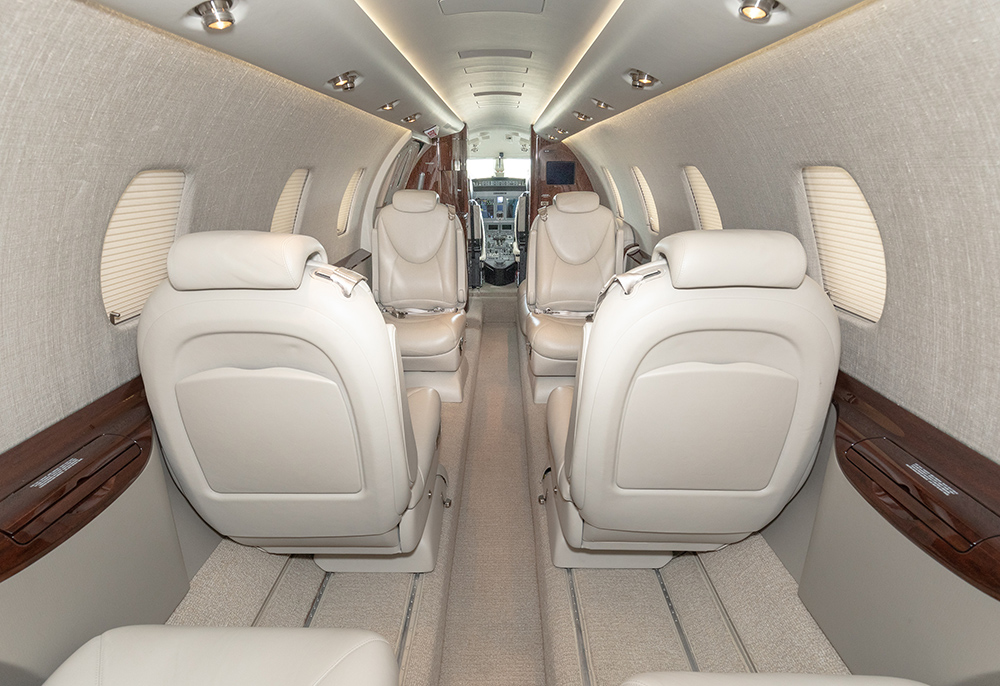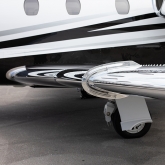 HIGHLIGHTS
ADS-B Out / WAAS / LPV
WiFi with ATG-4000
Certified for Steep Approach
Remaining Factory Warranty
AIRFRAME
ProParts
780 Hours Total Time
538 Total Landings
ENGINES
Pratt & Whitney PW545C
PowerAdvantage+
LEFT
Serial Number: DF-0421
780 Hours Total Time Since New
538 Total Cycles
RIGHT
Serial Number: DF-0420
780 Hours Total Time Since New
538 Total Cycles
APU
AUX Advantage
436 Total Time
474 Total Cycles
EXTERIOR
Base: Overall Snow White
Stripes: Silver Metallic and Black Metallic Accents
NOTE: Logos will be removed
INTERIOR
Seating / Layout: 2+9 Club Configuration with Two Aft Forward-Facing Seats, a Forward Double Side-Facing Seat and a Belted Seat in Lavatory.
Materials / Colors: Beige Townsend Leather Seats, High-Gloss Honduran Mahogany Wood Veneer Cabinetry, Smoked Nickel Hardware.
Additional Amenities: Forward Refreshment Center (microwave provisions) and Storage Cabinet, Chart Cases, RH and LH Executive and Slimline Tables, Aft Divider with Mirror.
AVIONICS
Collins Pro Line 21
Dual Comms, Dual Navs, Dual DME, Dual Mode S Transponders
Dual Collins FMS-3000 WAAS
Collins TCAS II with change 7.1
Honeywell TAWS
Collins RTA-4000 Radio Altimeter
Collins RTA-852 Color Radar
HF Provisions installed
Performance Database
XM Broadcast Weather
Chart View
ADDITIONAL EQUIPMENT & OPTIONS
RVSM Compliant
Monorail Sunvisor
110 Volt AC Power
LH/RH Forward Chart Cases
WiFi with ATG-4000
Aircell Axxess II Iridium Satcom (Cockpit, Seat #6 and Seat #7)
MAINTENANCE & INSPECTIONS
Remaining Factory Warranty
CESCOM
All Ads and MSBs complied with
Highlights
780 TT, ADS-B Out/WAAS/LPV, WiFi with ATG-4000, Certified for Steep Approach, ProParts, PowerAdvantage+, AUX Advantage, Remaining Factory Warranty, Exceptionally Clean and Meticulously Maintained.
Contact
Download Aircraft Spec
© www.eagle-aviation.com
↑