Eagle Aviation
®
Columbia Metropolitan Airport (KCAE)
Your One-Stop-Shop For All Your Aviation Needs
2013 CITATION MUSTANG | 510-0446 | C-GBKT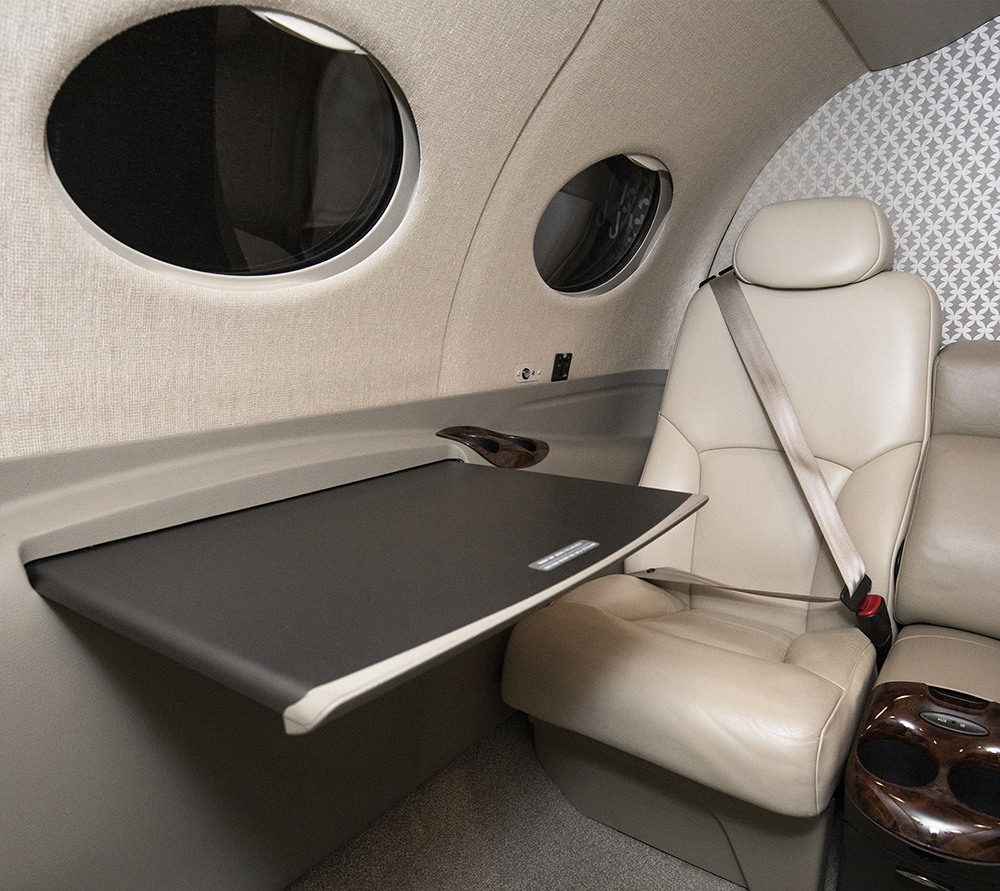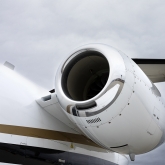 HIGHLIGHTS
G1000 ADS-B Out (SB 510-34-17)
PowerAdvantage+
ProParts
Synthetic Vision Technology
No Known Damage History
AIRFRAME
1,375 Hours Total Time Airframe
1,125 Total Landings
ENGINES
Pratt & Whitney PW615F-A (3,500 Hour TBO)
PowerAdvantage+
LEFT
Serial Number: PCE-LB0913
1,375 Hours Total Time Since New
1,125 Total Cycles
RIGHT
Serial Number: PCE-LB0912
1,375 Hours Total Time Since New
1,125 Total Cycles
EXTERIOR
Overall Matterhorn White with Black and Carter Gold Metallic Accents
INTERIOR
Seating / Layout: 2+4 Standard Club Configuration with a Right-Hand Side-Facing Non-Belted Lavatory Seat located across from Cabin Door. The Two Aft-Facing Seats recline approximately 25 degrees from fully upright, and the Left-Hand Aft-Facing Seat has optional Fold-Over Capability to allow for increased maneuverability for passenger entry and exit.
Materials / Colors: Light Beige Leather Seats complimented with varying shades of Tan throughout the cabin. Beige Sheepskin Covered Pilot Seats.
Additional Amenities: Forward Slimline Refreshment Center and Storage Cabinets, Dual Executive Writing Tables, 12 Volt DC Outlet mounted for cockpit & cabin use.
MAINTENANCE & INSPECTIONS
CESCOM Available Upon Request
AVIONICS
Garmin G1000 Advance Avionics System
Automatic Flight Control System Garmin GFC-700
Dual Garmin Mode S Transponder
Diversity GTX-33D with Enhanced Surveillance
Honeywell KN-63 DME
Dual Garmin Air Data Computers
Dual Garmin GPS Receivers
Garmin GWX-68 Weather Avoidance Radar
Standby Attitude, Airspeed, Altimeter
Garmin RA-3502 ADF
ADDITIONAL EQUIPMENT & OPTIONS
G1000 ADS-B Out (SB 510-34-17)
Synthetic Vision Technology
Chart View
Traffic Advisory System
Automatic Direction Finder
XM Radio & Weather
Cabin Power Inverter
Iridium Satellite Phone Provisions
40 Foot Large Oxygen Bottle
Artex C406 ET
Lead Acid Battery
Sigtronics Intercom System
WEIGHTS
Empty Weight: 5382.75 lbs
Max Ramp Weight: 8730 lbs
MGTOW: 8645 lbs
Max ZFW: 6750 lbs
Fuel Capacity: 2580 lbs
Highlights
1375 TT, G1000 ADS-B Out (SB 510-34-17), PowerAdvantage+, ProParts, Synthetic Vision Technology, NDH. $1,795,000.00
Price - $ 1,795,000
Contact
Download Aircraft Spec
© www.eagle-aviation.com
↑