Eagle Aviation, Inc.
Columbia Metropolitan Airport (KCAE)
YOUR ONE-STOP-SHOP FOR ALL YOUR BUSINESS AND PERSONAL AVIATION NEEDS
2009 CITATION CJ3 | 525B-0319 | N52WC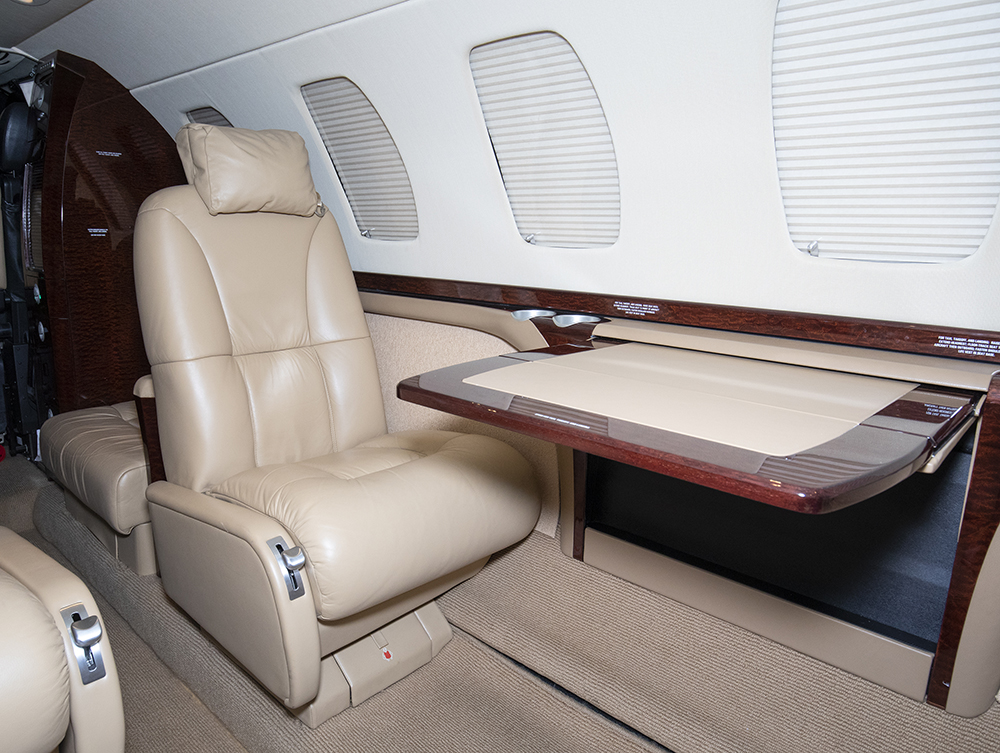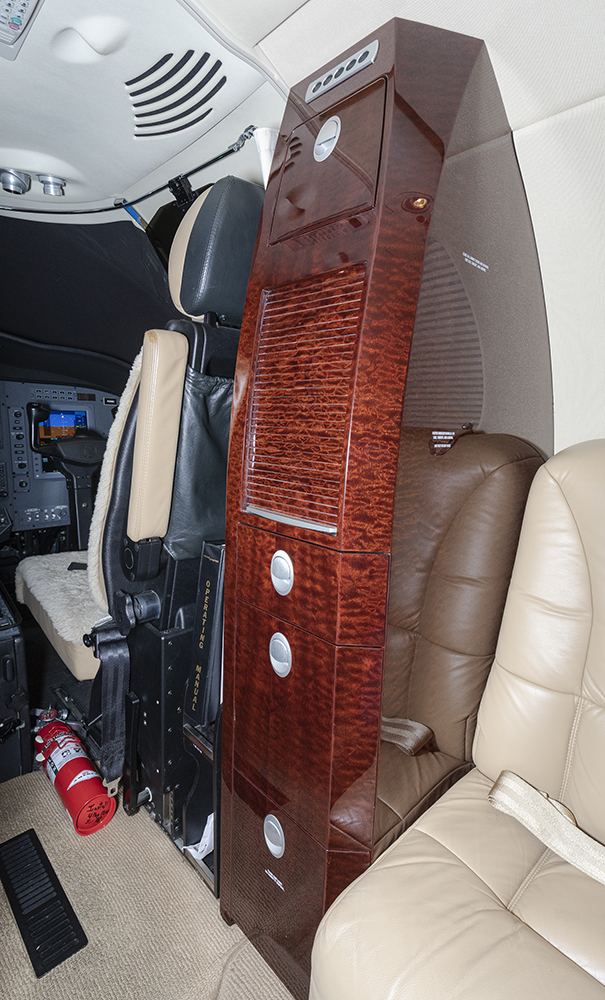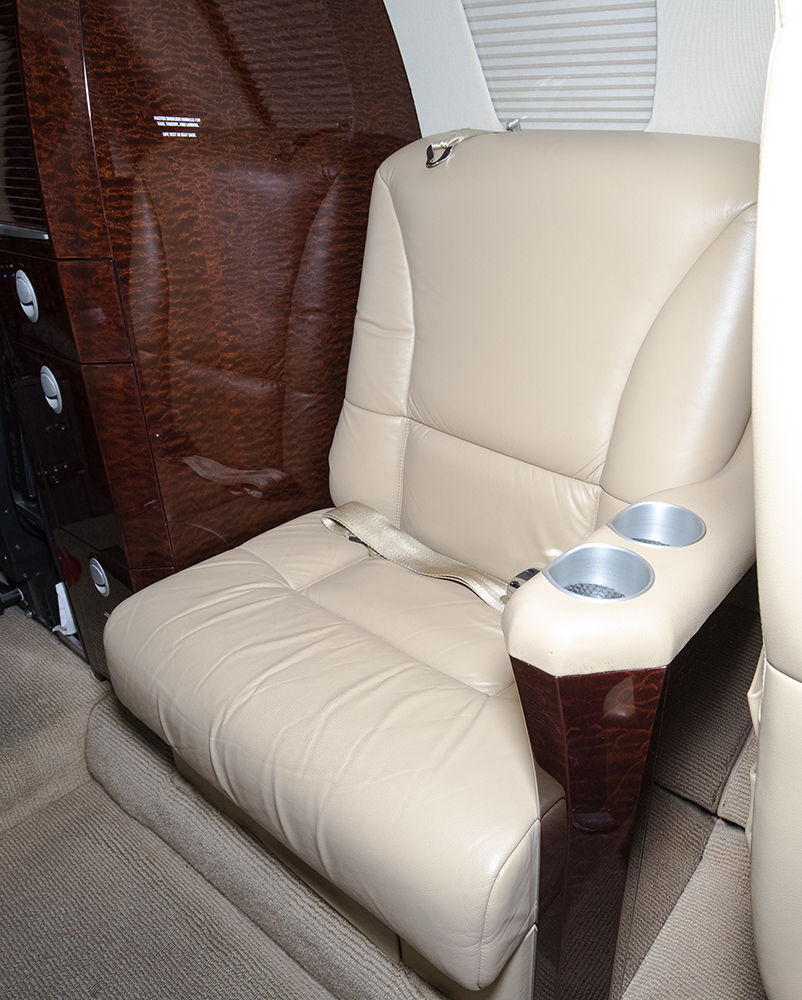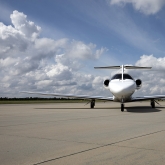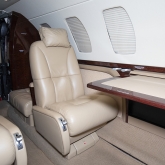 HIGHLIGHTS
TAP Advantage Blue
ProParts
WAAS/LPV
ADS-B Out
2 US Owners Since New
Airstairs
AIRFRAME
1,390 Hours Total Time Airframe
1,280 Total Landings
No Known Damage History
ENGINES
Williams FJ44-3A (5,000 Hour TBO)
TAP Advantage Blue
LEFT
Serial Number: 414667
1,390 Hours Total Time Since New
1,280 Total Cycles
RIGHT
Serial Number: 141666
1,390 Hours Total Time Since New
1,280 Total Cycles
EXTERIOR
Base: Overall Snow White
Stripes: Antique Silver Metallic, Blue Metallic and Ocean Blue Metallic
INTERIOR
Seating / Layout: 2+8 Standard Club Configuration with Two Aft Forward-Facing Seats, a Forward Side-Facing Seat (across from entry door) and an Aft Left-Hand Belted Flushing Potty Seat.
Materials / Colors: Tan Leather Seats complimented with varying shades of Tan throughout the cabin. Dark High-Gloss Wood Veneer Cabinetry and Trim and Brushed Nickel Hardware.
Additional Amenities: LED Lighting, Dual Executive Writing Tables, a Forward Left-Hand Storage Cabinet and Sheepskin Crew Seats.
AVIONICS
EFIS / FLIGHT DIRECTOR / AUTOPILOT: Collins Pro Line 21 EFIS
IFIS: Collins IFIS-5000
IFIS: 6.0
FMS: Collins FMS-3000 (Collins FMS Performance Database)
GPS: Collins GPS-4000S WAAS
2ND GPS: Garmin GPS-500 W
RADIO TUNING UNIT: Dual Collins RTU-4200
COMMS: Dual Collins VHF-4000
NAVS: Dual Collins NAV-4500
DME: Collins DME-4000
TRANSPONDERS: Dual Collins Mode S
EGPWS: Mark VIII
DATABASE LOADING UNIT: Collins DBU-5000
WEATHER RADAR: Collins TWR-850 Color w/Turbulence Detection
RADIO ALTIMETER: Collins ALT-4000
AHRS: Dual Collins AHC-3000
AIR DATA COMPUTERS: Dual Collins ADC-3000
TCAS II: Collins TCAS-4000
ELECTRONIC STANDBY INSTRUMENT SYSTEM: L3 GH-3000
ELT: Artex C406-N Three Freq
CVR: L3 FA2100
ADDITIONAL SYSTEMS: XM Satellite Weather; Cockpit Speaker Mute Switch; Electronic Jeppesen Charts; Collins CCP-3000 Control Panel; Voice Annunciator; Avionics Ground Power Switch
ADDITIONAL EQUIPMENT & OPTIONS
Aircell ST-3100 Iridium Phone System
AvVisor Plus with 8.4 Inch Monitor
(5) 110 VAC Outlets (4 Cabin & 1 Cockpit)
Lead Acid Battery
Tail Flood Lights
Cabin Entry Airstair/Bravo-Style Steps
MAINTENANCE & INSPECTIONS
CESCOM Maintenance Tracking
ProParts
Docs 1, 7, 8, 12, 14, 16, 17, 22, 24 35 & 38 complied with by Textron Aviation (11/17)
WEIGHTS
Empty Weight: 8,375 lbs
MGTOW: 13,870 lbs
Max Ramp Weight: 14,070 lbs
Highlights
1390 TT, TAP Blue 100%, ProParts, WAAS/LPV, ADS-B Out, LED Pulselight with TCAS Interface, US Aircraft, Great P&I, 8-Cabin Seats, Always Hangared, Exquisitely Maintained, No Known Damage History.
Contact
Download Aircraft Spec
© www.eagle-aviation.com
↑