Eagle Aviation, Inc.
Columbia Metropolitan Airport (KCAE)
YOUR ONE-STOP-SHOP FOR ALL YOUR BUSINESS AND PERSONAL AVIATION NEEDS
1999 CESSNA TURBO 206H | T20608027 | N2360N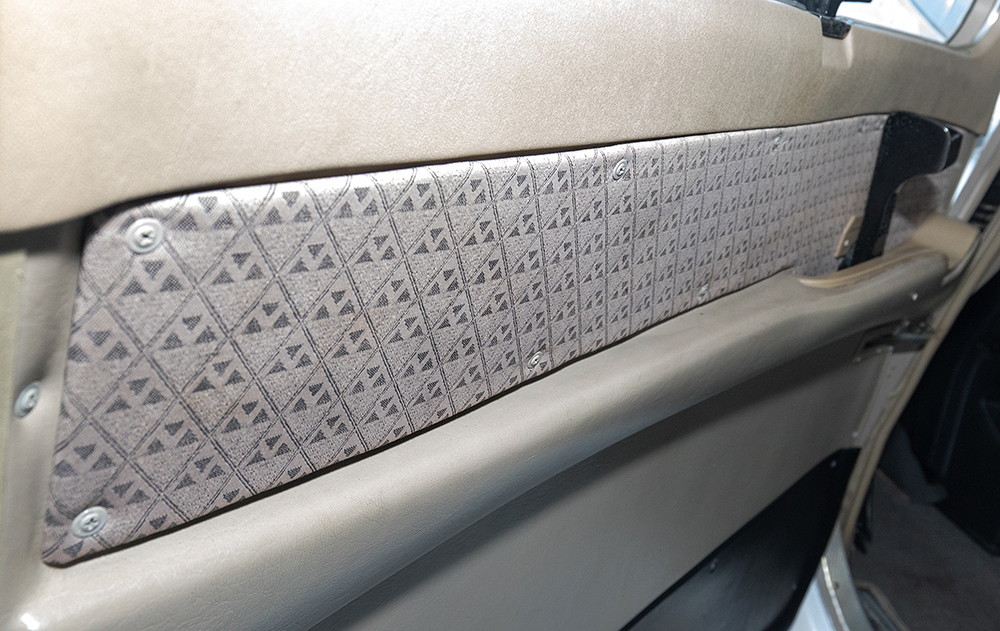 HIGHLIGHTS
Garmin GNS-430 WAAS / EX-500 MFD
WX-500 Stormscope & XM Uplink Weather
Dual Glideslopes
No Major Damage History*
(*RH Outboard Leading Edge replaced in 2003. LH Elevator Skin and Trailing Edge replaced 2014 with Factory OEM Parts. Due to Hangar Rash)
AIRFRAME
1,694 Hours Total Time
ENGINE
Lycoming TIO-540 (2,000 TBO)
1,694 Hours Total Time Since New
Engine completely repaired at 778 Hours Total Time (12/02) at Lycoming Factory due to Crankshaft AD. Replaced Crankshaft, Cam/Lifters, Pistons/Rings/Pins, etc. This was called a repair, not an overhaul.
PROP
McCauley 3-Blade Constant Speed
382 Hours Since Prop Overhaul (7/07)
EXTERIOR / INTERIOR
Exterior: Overall Matterhorn White Base with Tan, Burgundy, Black and Charcoal Stripes.
Interior: Tan Leather Seats.
AVIONICS
Garmin GNS-430 WAAS Nav/Comm/GPS with Garmin Indicator
GPS-Nav Selector
Avidyne FlightMax EX-500 MFD
KX-155A Nav/Comm with VOR/LOC/GS Indicator
KMA-26 TSO Audio Panel / Marker Beacon / 6-Position Voice Activated Intercom
Garmin GTX-330 ADS-B Out Transponder
WX-500 Stormscope coupled to EX-500 MFD and Garmin 430W
XM Weather Uplink coupled to EX-500 MFD
Avionics Cooling Fan
KAP-140 Two Axis Autopilot with Rate of Climb Select and Altitude Hold
FM / CD Player
ADDITIONAL EQUIPMENT & OPTIONS
Flint Tip Tanks 15 Gallon/Side
JPI 701 Engine Monitor
Davtron Clock
Outside Air Temperature Indicator
Fuel Flow Meter
Acoustic Cabin Sound Proofing
Epoxy Corrosion Proofing All Structure
Dual Vacuum System
Electric Pitch Trim
Under wing Courtesy Lights
Tow Bar
MAINTENANCE & INSPECTIONS
Annual Inspection c/w March 2018
IFR Certification Due October 2018
ELT Batter Due December 2019
WEIGHTS
Empty Weight: 2,434.57 lbs
Useful Load: 1,381.43 lbs
Highlights
Beautiful One-Owner, Always Hangared Turbo 206H. GTX-330 w/ADS-B Out, GNS-430 WAAS, Avidyne FlightMax EX-500 MFD coupled to WX-500 Stormscope along with Traffic & XM Weather, Dual Glideslopes, FM/CD Player, No Major Damage History.
Contact
Download Aircraft Spec
© www.eagle-aviation.com
↑