Eagle Aviation, Inc.
Columbia Metropolitan Airport (KCAE)
YOUR ONE-STOP-SHOP FOR ALL YOUR BUSINESS AND PERSONAL AVIATION NEEDS
2002 DORNIER 328JET | 3205 | N57TT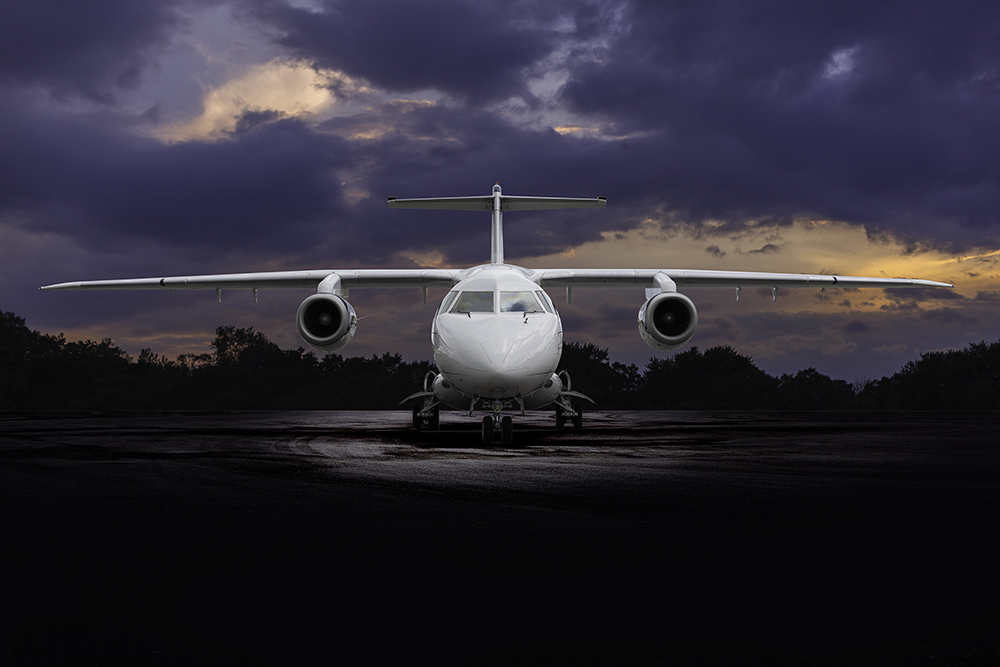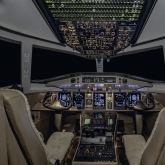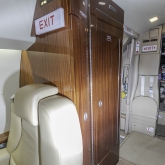 AIRFRAME
6,560 Hours Total Time Airframe
7,038 Total Landings
ENGINES
Pratt & Whitney PW306B PHASE IV
JSSI Engine Program
LEFT
Serial Number: PCE-CD0231
6,050 Hours Total Time Since New
6,450 Total Cycles
RIGHT
Serial Number: PCE-CD0232
5,654 Hours Total Time Since New
5,975 Total Cycles
APU
Honeywell GTCP 36-150DD
Serial Number: P-300)
6,622 Hours Total Time
8,113 Total Events
EXTERIOR
2009 by New United Goderich
Overall Matterhorn White Base with Las Vegas Gold, Black Velvet and Midnight Blue Accents.
INTERIOR
New Carpet & Sidepanels by Carolina Jet (2017). New Interior by New United Goderich (2009).
Seating / Layout: 2+10 Executive VIP Configuration featuring a Forward Club Area, a Center Club Area and an Aft Executive Conference Area. There are two additional crew member seats (a Forward Jump Seat and a Forward Flight Attendant Seat).
Materials / Colors: Camel Cassi Leather with Biscuit Ultra Leather Headliner, Bravo Fawn Carpet, Satin Nickel Hardware and Lithe Tan Sheepskin Crew Seats.
Additional Amenities: Dual Executive Writing Tables in both Club Areas, Forward Right-Hand Full Galley (including oven), and a Forward Left-Hand Storage Cabinet. Aft Baggage Area located behind Aft Lavatory (accessible through both the lavatory area and externally).
AVIONICS
Digital Honeywell Primus 2000 Avionics Suite with Five Full-Color Multifunctional Displays
Dual Honeywell RNZ-851 Navigation Units
Honeywell HG2021GD GPS Receiver
Dual Honeywell RCZ-833 Communication Units
Dual Honeywell IC800C Integrated Avionics Computers
Dual Honeywell HG2021AC Attitude Heading Reference Units (AHRU)
Dual Honeywell DA-800 Flight Data Acquisition Units (FDAU)
Dual Honeywell Radio Altimeters
Honeywell RT-950 TCAS
Dual Honeywell Air Data Computers
Fairchild/L3 Cockpit Voice Recorder
Allied Signal EGPWS
JET PS-835C Emergency Power Supply
Smith Industries WL-101 Standby Altimeter
ADDITIONAL EQUIPMENT & OPTIONS
DABS Anti-Skid System
Lieberman Flap Control
Cabin Information System
MAINTENANCE & INSPECTIONS
JSSI Engine Program
Flightdocs Maintenance Tracking Program
WEIGHTS
Empty Weight: 22,726.5 lbs
Max Ramp Weight: 34,789 lbs
Max Take-Off Weight: 34,524 lbs
Useful Load: 12,062.5 lbs
Highlights
6560 TT, 6050/5654 Phase IV PW 306B Engines on Partial JSSI, 35,000 Ft Ceiling, 2009 Paint & Refurbished 2017 Interior, Honeywell Primus 2000, 10 Pax & 4 Dedicated Crew Seats.
Contact
Download Aircraft Spec
© www.eagle-aviation.com
↑