Your one-stop-shop for all your
business and personal aviation needs
1984 CITATION III | 650-0062 | N84JH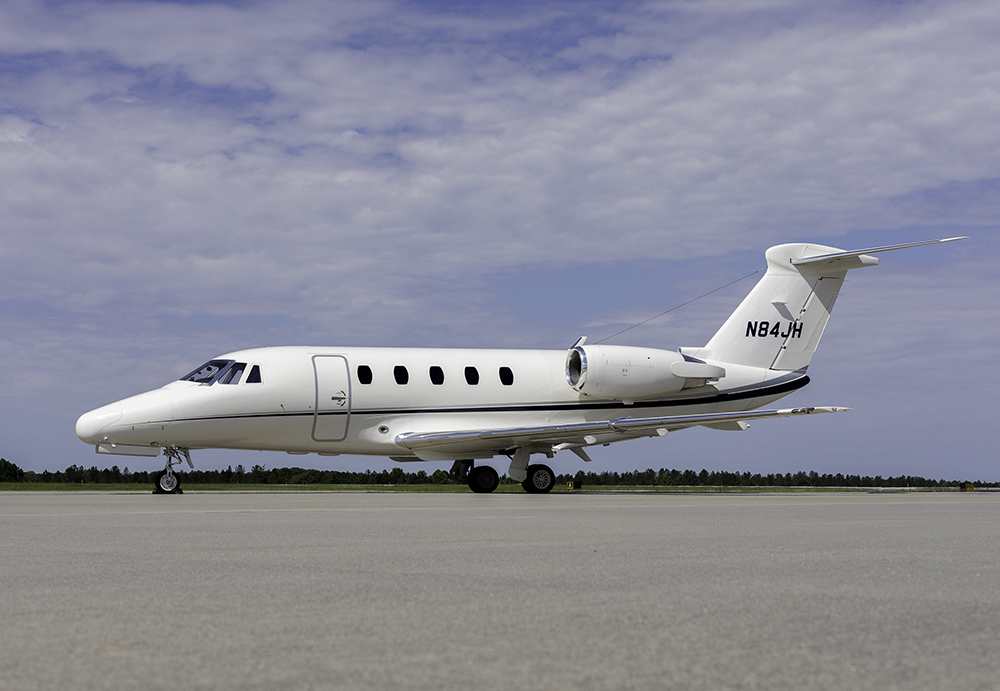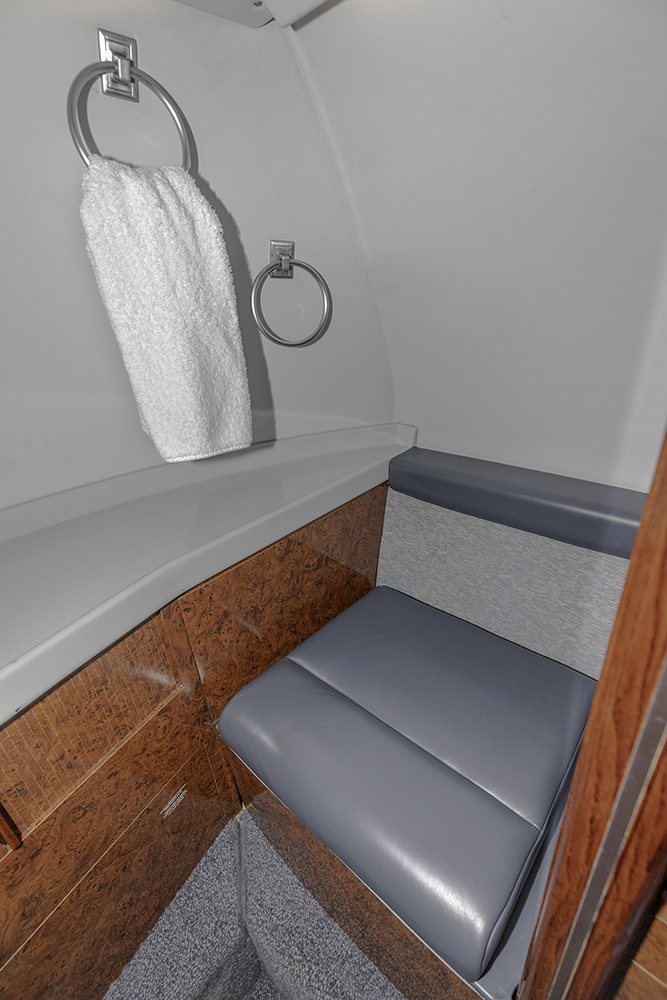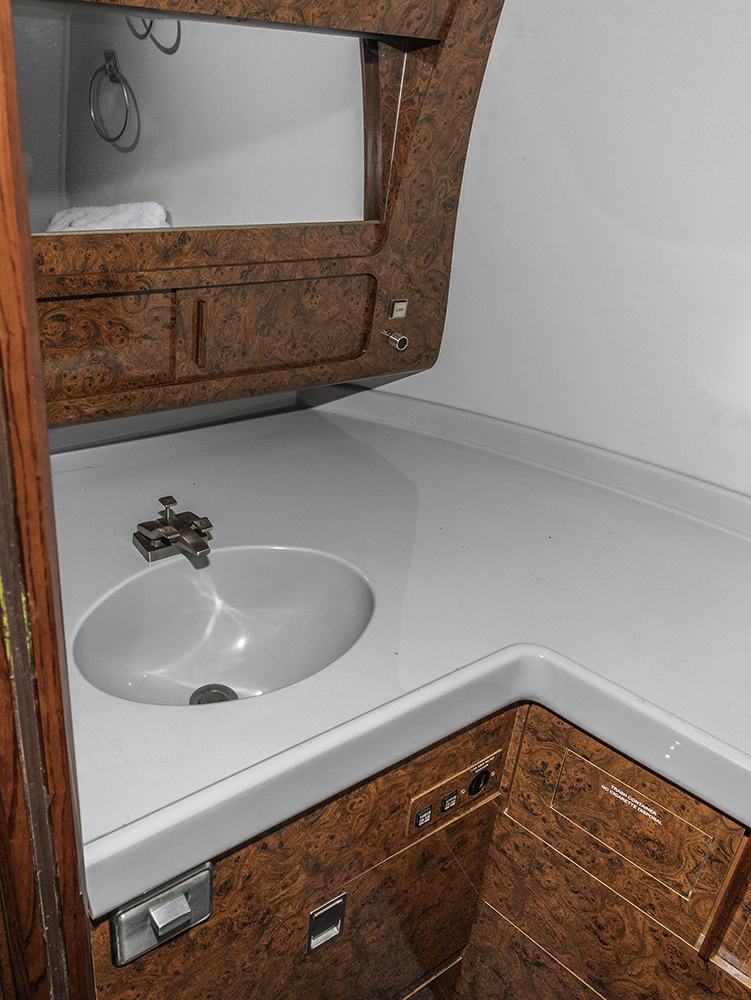 AIRFRAME
7,237 Hours Total Time Airframe
5,926 Total Landings
ENGINES
Honeywell TFE 731-3C-100S
4,200 Hour TBO
Honeywell MSP Gold
LEFT
Serial Number: P87246C
7,143 Hours Total Time Since New
5,840 Total Cycles
RIGHT
Serial Number: P87217C
7,159 Hours Total Time Since New
5,852 Total Cycles
APU
Turbomach
Serial Number: T62T40C3A
2,300 Hours Total Time (estimated)
EXTERIOR
Overall Off- White Base with Blue & Silver Accent Stripes. Exterior by Duncan Aviation (8/03).
INTERIOR
Seating / Layout: 2+8 Forward Club Configuration with a Forward Two-Place Side-Facing Divan (across from entry), and Two Aft Forward-Facing Seats.
Materials / Colors: Blue-Gray Leather Seats, Gray Carpeting, Color Coordinated Fabric Sidepanels, Medium Burlwood Cabinetry, Blue Leather Table Inserts.
Additional Amenities: Dual Executive Writing Tables in Club Area, Slimline Table at Aft Left-Hand Seat, Forward Left-Hand Refreshment Center, Forward Right-Hand Coat Closet, Aft Vanity with Non-Belted Lavatory. Interior by Duncan Aviation (8/03).
AVIONICS
COLLINS PROLINE II AVIONICS PACKAGE
FLIGHT DIRECTOR: Dual Single Cue
AUTOPILOT: Sperry SPZ-650
COMMS: Dual Collins VHF-22A
NAVS: Dual Collins VIR-32A
TRANSPONDERS: Dual Collins TDR-90
ADF: Dual Collins ADF-60
WEATHERRADAR: Primus 300SL Color
FMS/GPS: Honeywell GNS-XLS FMS with KLN-900 GPS
HF: King KHF-950
EGPWS: Honeywell KGP-560
RADAR ALTIMETER: Honeywell AA-300
DME: Dual Collins DME-42
CVR: Fairchild GA-100
ADDITIONAL EQUIPMENT & OPTIONS
RVSM
Freon Air
Dual Lead Acid Batteries
76 Cubic Ft Oxygen Bottle
WEIGHTS
Empty Weight: 13.261.90 lbs
© www.eagle-aviation.com
↑