Your one-stop-shop for all your
business and personal aviation needs
2007 CITATION CJ3 | 525B-0144 | N847NG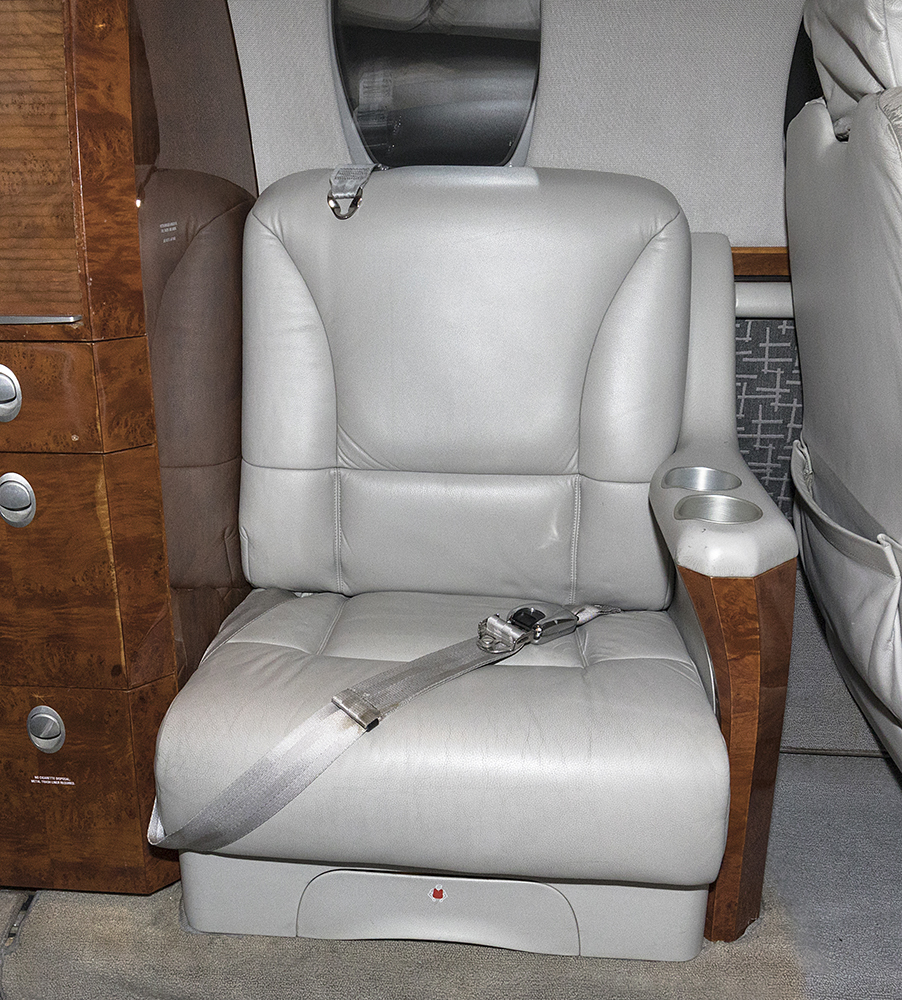 HIGHLIGHTS
2 Owners Since New
RVSM
Very High Maintenance Status
Low Cycle Count
Recent Tail De-Ice Boots
AIRFRAME
3,986 Hours Total Time Airframe
2,415 Total Landings
ENGINES
Williams / Rolls-Royce FJ44-3A
Williams TAP Elite
5,000 Hour TBO
LEFT
Serial Number: 141295
3,986 Hours Total Time Since New
2,415 Cycles Since New
RIGHT
Serial Number: 141296
3,986 Hours Total Time Since New
2,415 Cycles Since New
EXTERIOR
Base: Overall Snow White
Stripes: Ming Blue II Metallic & Las Vegas Gold
INTERIOR
Seating / Layout: 2+8 Executive Club Configuration with Two Aft Forward-Facing Seats, a Forward Side-Facing Seat (across from entry door) and an Aft Left-Hand Belted Flushing Potty Seat.
Materials / Colors: Gray Leather Seats complimented with varying shades of Gray throughout the Cabin. High-Gloss Maple Burl Cluster Wood Veneer Cabinetry and Sheepskin Crew Seats.
Additional Amenities: Dual Executive Writing Tables, and a Forward Left-Hand Storage Cabinet.
AVIONICS
EFIS / FLIGHT DIRECTOR / AUTOPILOT: Collins Pro Line 21 EFIS (8x10 Liquid Crystal Displays)
FMS: Collins FMS-3000 w/GPS-4000A
2ND GPS: Garmin GPS-500
COMMS: Dual Collins VHF-4000
NAVS: Dual Collins NAV-4000
DME: Collins DME-4000
EGPWS: Mark VIII
TRANSPONDERS: Dual Collins Mode S (Non-Diversity)
WEATHER RADAR: Collins RTA-800 Color
RADIO ALTIMETER: Collins ALT-4000
AHRS: Dual Collins AHC-3000
AIR DATA COMPUTERS: Dual Collins ADC-3000
RADIO TUNING UNITS: Dual Collins RTU-4200
TCAS I: BFGoodrich Skywatch HP
ELT: Artex C406-2
ADDITIONAL EQUIPMENT & OPTIONS
ATG-2000 WiFi / Internet (Domestic USA)
XM Broadcast Weather
Safe Flight Pilot Angle of Attack Index
Dual Flight Guidance Computers
Cockpit Voice Recorder
110 Volt Outlet (at Owner's Seat)
Dual Digital Air Data Computers
Multi-Function Display
Jeppesen Electronic Charts
Precise Pulselite System
Lead Acid Battery
MAINTENANCE, INSPECTIONS & CERTIFICATIONS
RVSM
CESCOM Maintenance Tracking
WEIGHTS (lbs)
Empty Weight: 8,200 lbs (as of 10/16)
Ramp Weight: 14,070 lbs
Max Takeoff Weight: 13,870 lbs
Highlights
3986 TT, TAP ELITE, Pro Line 21, Charts, XM Weather, ATC-2000 WiFi/Internet, Pulselites, Lead Acid Battery, 110 Volt Outlet, Side-Facing Seat Across from Entry Door, Service Center Maintenance Since New.
Contact
Download Aircraft Spec
© www.eagle-aviation.com
↑